We are all now so hooked up and online that if your home network is not "up to speed" you're likely to receive a continuous string of complaints from family members – my experience when our kids were growing up. In those days, long past, the network was ISDN. One of my sons always companied that the network was too slow and he got "shot" by other game players on faster networks.
There are so many demands on home networks these days it can take some real thought to get it all set up – a smart TV to stream movies from Netflix, fast response times for games on an xBox, WiFi assist as a boost to poor mobile signals, access from the garden shed or the loo (!) and increasingly for home controls (central heating, lights, and alarms).
Here's an overview of some of the components you may need with some choice options. We've used the TP Link product range as examples in this article as we have offered the TP Link product range for a number of years – both for homes and small businesses and have found their products to be reliable, easy to set up and good value. We aim to provide the right solution for you, TP Link or otherwise, and we are there to provide advice and help if you need it along the way.
WiFi Router – your home gateway
A WiFi router is the gateway between your broadband line and your internal network, so the choice of the router is dependant on your broadband provider (Sky and Virgin Media require you to use their router) and circuit type (ADSL or fibre VDSL). Of course, some providers offer a router free with the broadband line. But, if you do want to increase wifi speed and range then you could consider an alternative product. TP Link have a wide product range with a device to suit your needs. The Archer VR400, for example, unlocks the full potential of your internet connection by providing combined dual-band Wi-Fi speeds of up to 1.2Gbps, eliminating lag and buffering from your online experience. Two dedicated Wi-Fi networks support more devices and reduce wireless interference to create stable connections.
Extending the network
If you need network coverage to those had to reach spaces, then powerline technology could be a simple and inexpensive way to extend the range. Those "hard to reach" spaces could be a room on the other side of a thick wall from the WiFi router, an office in the garden or another remote space. More versatile than ethernet cables, easy to install and simple to use, powerline is a secure, fast way to extend your home network. Using your home's existing electrical circuit, powerline adapters connect your devices directly to your router via electrical sockets. Darren our Shop Manager says  "the powerline extenders are easy to set up, but you do need to take care that the extenders are on the same circuit". You just plug one base adapter into the power socket near your modem/router, and then connect then together with the supplied Ethernet cable. Then you plug the second adapter (or third and fourth if you need them) into the socket near your TV, Sky box, games console, laptop, desktop PC etc.  Again, TP Link have a range of products for different requirements. We like the Powerline 600 Wi-Fi Extender Starter Kit as it offers 2 remote ports at 100 Mbps with a Wi-Fi clone button to simplify your Wi-Fi configuration and helps build a seamless unified home network. When and if you need to expand further remote modules can be easily plugged in!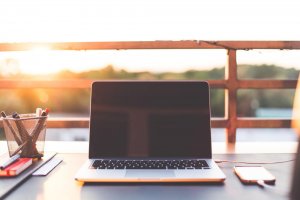 Do I need a LAN switch?
If you have a typical home setup, probably not. A switch is a little box that enables you to gain more Ethernet ports. It might be useful if your router doesn't have enough Ethernet ports, if you have a lot of wired devices in one place, if you're trying to use wires to improve your speeds or cut down on wireless interference.  It might also be needed if you have a home office as a way to connect in your printer and office computers. The TP Link portfolio will have the appropriate product for your needs, from simple little 4 port switches to ones more ports and more options. The TP Link 5-Port Desktop Switch, for example, is "plug and play", no configuration needed with speeds of 1000 Mbps. The switch also offers power saving technology as it automatically detects the link status of each port and reduces the power consumption of ports that are idle, resulting in up to an 84% reduction in power use.
Device Adapters
Now, we come to the device itself. Most devices these days come equipped with WiFi adapters already built in, but we do have customers asking for them. TP-LINK's  wireless Nano USB adapter is an example.  The TL-WN725N allows users to connect a desktop or notebook computer to a wireless network at 150Mbps. This miniature adapter is designed to be as convenient as possible and once connected to a computer's USB port, can be left there, whether traveling or at home. It also features advanced wireless encryption and easy installation.  There's no need to worry about blocking adjacent USB interfaces or that the adapter may fall out when moving a connected laptop from place A to B, with the tiny device flush against the USB port.
Designing or fixing – we're here to help
Although technology is now easier to set up than it used to be, in another way its got more complex with so many devices to connect and so many options. That's why we're here – to take the hassle away from your technology. If you'd like some advice on setting up a network, or help in fixing something that's gone wrong, drop in and see us in Haslemere, or give us a call. Personal Attention and Care (PAAC) – that's what we do.
By the way – my son who complained about slow network speeds was Richard – who now runs PAAC IT. He's ensured that he has superfast fibre broadband both at work and home.