Not too long ago, Wi-Fi for business was rare. Today, Wi-Fi is everywhere, and small to medium sized businesses are right in the middle of it. In fact we are so used to having internet access we expect and demand it everywhere. Businesses in the hospitality industry often find a key criteria in selecting their venue is the availability of good quality Wi-Fi. A hotel in London recently missed out on hosting a large exhibition simply because the client felt the Wi-Fi could not handle their guests. Even with a great score in all the other evaluation factors, poor broadband and Wi-Fi was the deal breaker.
More generally, a well implemented Wi-Fi network will also lead to improved productivity and staff satisfaction as there are few things more frustrating than waiting for a network to respond. As applications move to the cloud it's even more imperative to ensure your network is up to the job. But Wi-Fi can also leave you vulnerable to attack as the bad guys use the network as a way into your data and systems and or / you just pick up infections from visitors.
In this article were going to look at some top tips for getting to a great and secure Wi-Fi network for you and your visitors.
Perform needs analysis
A good place to start, as with all projects, is to figure out what you want to achieve and what success looks like. For this Wi-Fi project identify all the areas of the premises that you need coverage, are there some areas of high usage / demand, will there be peak periods of demand (such as for events or meeting rooms), are there any particular security requirements, will you need to provide access for visitors and are there different device types that need to be catered for (such as VOIP phones, CCTV or environmental control systems). There are a steadily increasing number of different types of networked devices so consider how your needs might change in the near future.
Conduct a site survey
Unless you have a small premises (say less than 180 sq m) with no "Wi-Fi challenging" obstacles (such as thick walls, glass partitions or separate buildings) then a Wi-Fi site survey is recommended. The survey will help you figure out the number, best locations and configurations for your wireless access points. Site surveys are particularly important in premises that are likely to need 5 or more access points, in environments such as warehouses, hospitals, event venues or area with a high concentration of users (such as open plan offices). Ideally site surveys are conducted when the premises are occupied and not conducted in empty buildings. There are a number of Wi-Fi planning tools on the market to assist in this process. The site survey and selection of equipment tend to be an iterative process as one feeds of the other.
Choose the right equipment
It's important your equipment selection enables you to meet the requirements identified above. Many small businesses make the mistake of choosing domestic grade kit, which although cheaper doesn't support as many users, the range is poor and throughput is often less than commercial grade equipment. If you only need a wireless router with one or two access points, then selecting equipment is a relatively simple task. However, networks very quickly require a combination of wireless access points, switches, routers and firewalls. There are 5 areas to think about as you choose equipment:
Speed and number of users. The more users with more throughput over wider areas will naturally drive the number and types of network components you require.
Authentication and user security. Most WiFi equipment now supports WPA2 which is the the current standard for protecting access to a Wi-Fi network. There are then two modes of accessing WPA2:
Wi-Fi Protected Access 2 (WPA2) – Pre-Shared Key (PSK), also called WPA2 Personal, which was designed for home users and commonly used in small businesses. All users have the same access credentials; and
The Enterprise mode of Wi-Fi Protected Access which provides better security for wireless networks. Users log onto the wireless network with unique usernames and passwords. Login credentials can be quickly and easily changed for users if they leave or a device is lost or stolen. This form of access control is recommended for larger organisations, where there is a high staff churn or where sensitive data is involved.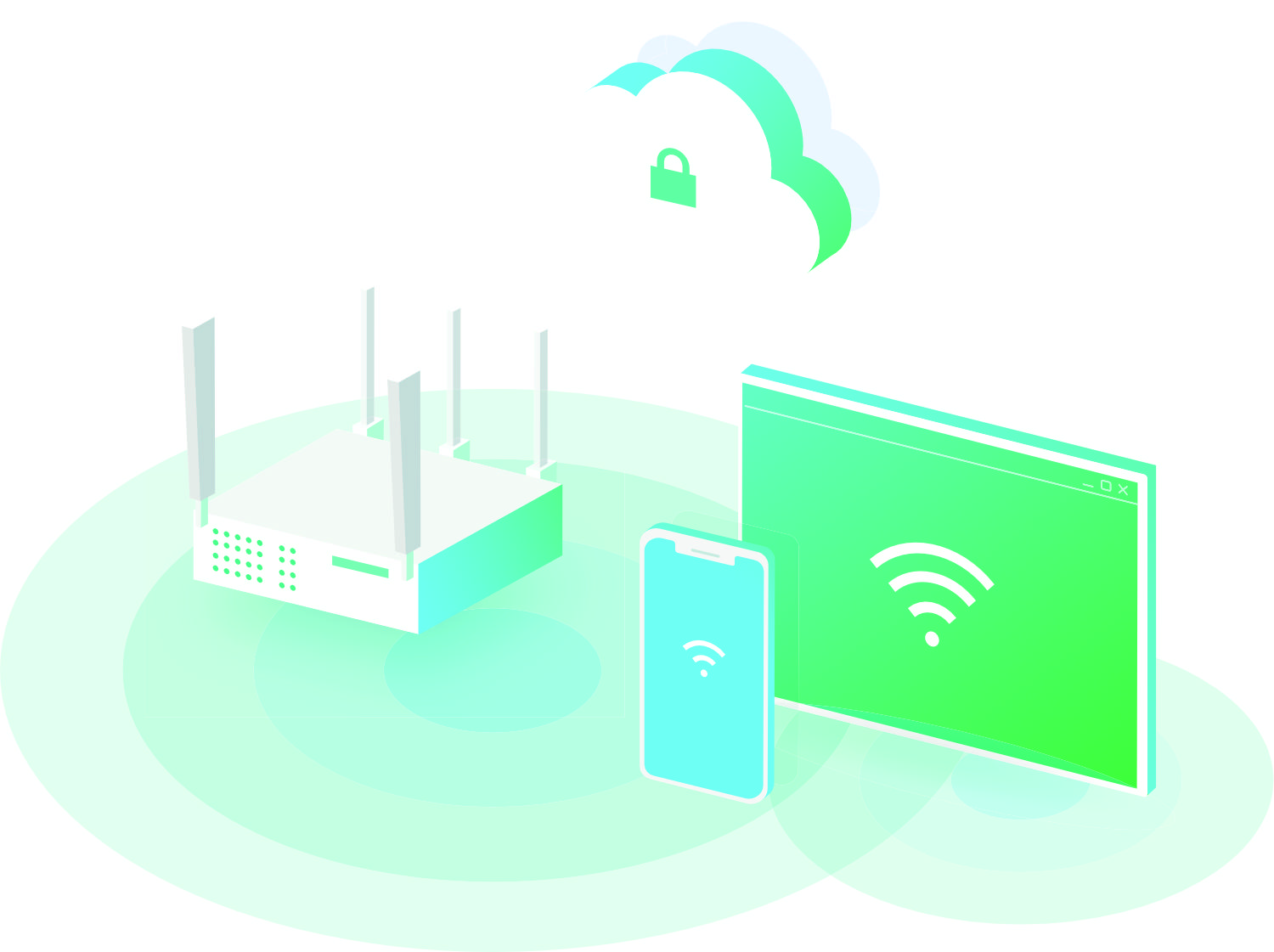 Guest network support. In most cases you will need kit that enables the separation of guest traffic from your own internal traffic. There are a number of options as to where and how this separation is performed – in the access points themselves, in the routers or combination of the two. The choice depends on the degree of separation you need and the complexity of the network.
VLAN support. Some parts of your network should be separate from others in order for them to function optimally. A VLAN allows the creation virtual local area networks for this purpose. For example, your phone system is typically assigned to its own VLAN so that other Internet traffic and network traffic doesn't interfere with the quality of your phone calls.
Management. Once the network is in place it will require ongoing management to ensure it continues to operate at peak performance. So it's important to choose equipment that can all be managed from a central point – having to log into devices individually can be a real pain. Think about whether you want to do this or whether your IT services provider is better placed to keep the network running.
Don't forget the cabling
Although this is a Wi-Fi project, the Wi-Fi access points usually need to be plugged in via ethernet cable, which they also use for power. So think about the type of cable to use and how you would like it run. Some wireless devices have "mesh technology," which allows an access point to pick up a wireless signal from another access point that has connectivity. However, performance levels drop the more "hops" from one device to another. This arrangement can be used to extend cover to areas that are difficult to reach by cable, or to provide a fallback arrangement in case of cable damage. Hence connectivity is often a combination of cabling and wireless mesh networking.
Conduct a post Installation Review
This is often the missing step for network installations. Following the 'Go live' stage it is vital to review from start to finish. Produce a new site survey and heat map, identify black spots and implement resolutions. Data from usage is a good aid to how the Wi-Fi is performing, but there is nothing like asking the users about their experience.
WiFi is at the heart of your business, tirelessly keeping you all connected and productive – until it goes wrong. We hope this article and our top tips go some way helping you to a great WiFi experience. Our networking page has more on, surprisingly, our network products and services.
Need some help – give us a call on 01428 770 290.